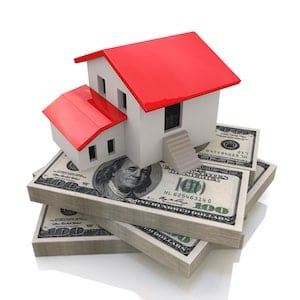 Closing costs are fees that are paid at the closing on a real estate transaction. Depending on your contract and specific circumstances, closing costs could be incurred by the buyer or the seller. On average, closing costs typically amount to 3% to 6% of the purchase price. Closing fees vary widely based on property location, the type of property, and even the loan you choose. Fees can include things like Application Fee, Administrative Fee, Appraisal Settlement Fee, Credit Report, Home Inspection, Homeowners' Insurance, Survey Fee, Property Tax, Loan Discount Title Insurance, Abstracting, Municipal Lien Search and more.
When working with your lender negotiating your home sale, the lender will provide you with a Loan Estimate, formally called the "Good Faith Estimate". It's important to note that a Loan Estimate is only an estimate from your lender.
Here are 4 ways that may help you reduce your closing costs:
Shop Around – Do your research and shop around. Get multiple quotes and estimates and then compare the costs. You might be able to find a lender who is willing to offer lower fees and closing costs. You may also find better costs on things like home inspections and.
Ask Your Seller to Help – You can always try and negotiate with the seller to reduce the sales price of the home to offset closing costs or help pay all or part of the closing costs.
Close at the End of Month – When possible try scheduling your closing at the end of the month. This will allow you to save on prepaid interest.
Refinances or Sales Less than 3 Years Old – If you are refinancing your home and have previously purchased an Owners Title Insurance Policy (usually when you purchased the property), you may be entitled to a discount on the premium for the new Lender's Title Insurance Policy. Also, a discount on the premium for your Title Insurance is available if you are purchasing a home in which the Seller has owned it for less than 3 years at the time of the sale. The Seller would need to provide a copy of their Owners Title Insurance Policy in order to obtain this credit.
If you have any questions regarding closing costs or closing fees or would like to learn more ways in which to reduce your closing costs, contact 1st Trust Title, Inc. in Broward County, Florida today at (954) 587-1033.